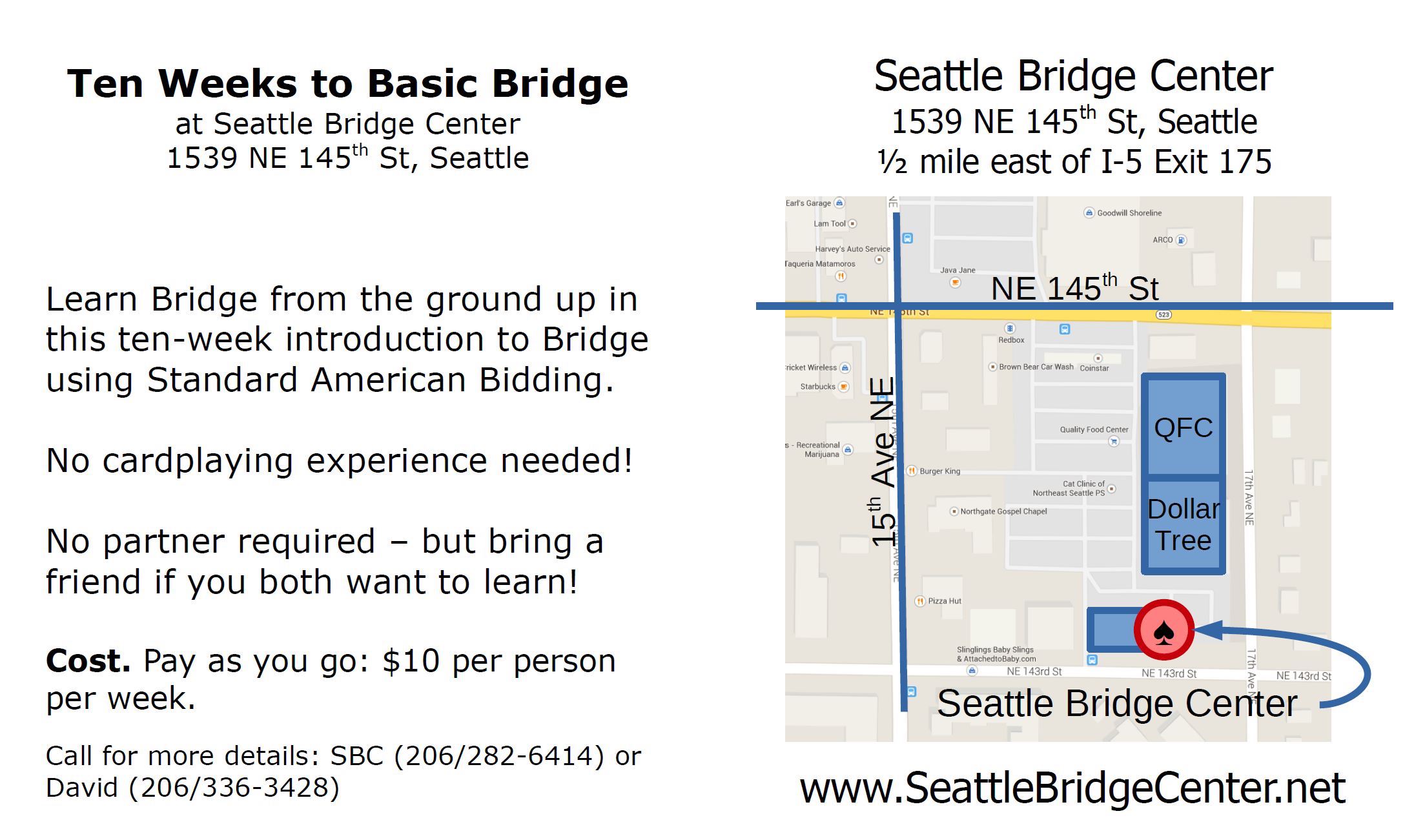 About
I have been playing card games since my grandfather taught me the rules for Cribbage. From there, I graduated to Pinochle. My wife and I played pinochle socially for over 10 years (during which time I snagged this domain and wrote up my family's rules of Pinochle).
As a result of reading the book: The Card Turner in the summer of 2012 my son and I started to attend a local bridge club in Seattle. After three years of weekly play I offered to host a drop-in session for folks who wanted more practice time outside of regular classes and play.
Contact Information
Directions to Rookie Duplicate Bridge at Seattle Bridge Center.
Directions to 10 Weeks to Basic Bridge 19 April-21 June 2017 at Seattle Bridge CenterSeattle Bridge Center.
---